i'm anna.

i've been sarcastic and cynical for so long, i don't know how else to be.

i swear i'm not as horrible as i seem.

i love films, a good book, and anything else that lets me escape to other worlds.

Twitter: @annammucci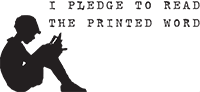 about me.
secondary blog
ask me.
submit.
September 19, 2014
September 19, 2014
September 19, 2014
September 19, 2014
carrie hammer is awesome. in addition to creating clothing for real women, the designer began casting real women for her runway shows; fall 2014 featured danielle sheypuk, winner of ms. wheelchair new york 2012, who became the very first wheelchair-bound model to grace the runway. to say that danielle looked absolutely stunning would be an understatement. this season, hammer did it again by inviting karen g. crespo, a nurse practitioner and bacterial meningitis survivor (she lost all four of her limbs to the disease), to do the same. crespo felt inspired to contact the designer after seeing last season's show. then, having a delivery of $100k worth of prosthetic limbs stolen from her doorstep, she contacted the designer, who worked with a manufacturer to create a new set of prosthetics. some people suck but others are awesome and this involvement of women of all types is incredibly inspiring.
(via lickystickypickyshe)
September 19, 2014
However loving his parents may have seemed, he [Simon] knew that, scratch the surface, and they'd scream and run away. And here he's confronted with a guy who is just everyting he thinks is wrong about a person, who comes back for him when the chips are down because he's on his crew. To me, that's a  real parent, and that is an extremely beautiful thing to get to, and I think it's very real… But the most important thing about 'Safe' was that relationship.

—Joss Whedon, Firefly: The Official Companion, Volume One

fuck you, Joss….
(via mr-egbutt)
September 19, 2014
"1) Learn to put on your bracelets and zip up your dresses by yourself. There will be times when you will be alone.
2) Get on a long plane ride. Look out the window. Understand the immensity of our world. Understand your insignificance. Understand your absolute importance.
3) Press the send button. If you don't say it now, you never will.
4) Do not sneer at happiness or roll your eyes at sadness. Be aware that apathy is not healthy.
5) You are more than the amount of people who want to have sex with you.
6) That pit in your stomach when he doesn't text you back, it shouldn't be there. No one should be able to control you like that.
7) Shopping is cathartic. Buy the shoes and deal with one-ply toilet paper for a while.
8) It will get better, but it will never be perfect. Learn to live through the small moments of happiness. When they disappear, remember they will resurface.
9) I promise that cookie will not change anything (except that it will make you smile).
10) Please, please, take care of yourself. You are everything to somebody. You are everything to your self. That alone is enough."
— things to remember, -n.m.  (via theytookmyluna)
(via theytookmyluna)
September 19, 2014
September 19, 2014
| | |
| --- | --- |
| Sirius: | I'm serious. |
| Remus: | I'm a were. |
September 19, 2014
September 19, 2014
(Source: picturetoburn, via floodofsunshine)
September 18, 2014
September 18, 2014
David Tennant :: recolored 12/∞
September 18, 2014
"I want to do a rom-com with Melissa McCarthy. I even told her that at an awards show, and she said 'Yes, Let's do it!'"
—
Idris Elba, on his dream role, to US Weekly (via camewiththeframe)
SHUT UP AND TAKE MY MONEY
(via twistedingenue)
(via amazon-x)
September 18, 2014
September 18, 2014
(via thebeeskneesandtealeaves)