i'm anna.

i've been sarcastic and cynical for so long, i don't know how else to be.

i swear i'm not as horrible as i seem.

i love films, a good book, and anything else that lets me escape to other worlds.

Twitter: @annammucci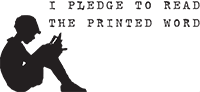 about me.
secondary blog
ask me.
submit.
September 29, 2014
September 29, 2014
September 29, 2014
September 29, 2014
(Source: octopussoir-, via pauladeenandporn)
September 29, 2014
September 29, 2014
September 29, 2014
September 29, 2014
emmyrossum: Tuesday morning on #shameless
(via fionagaallagher)
September 29, 2014
(Source: burgertv, via megansushi)
September 29, 2014
September 28, 2014
(via pilgrim--soul)
September 28, 2014
(Source: thefinestmuffinsandbagels, via pilgrim--soul)
September 28, 2014
September 28, 2014
September 28, 2014
Antibes, France (by Steve Barowik)
(via marykatewiles)